9 Kindle Experts
Share Their Secrets On The Simplest Way To Make
'Easy Money' With Kindle..
  Learn from our Kindle Experts in the comfort of your own home or office.
Please enjoy this courtesy replay session from one our Fabulous Experts!
Did you Enjoy the above Session?  
All of our Kindle Experts delivered amazing sessions! 
You can enjoy viewing them for just $47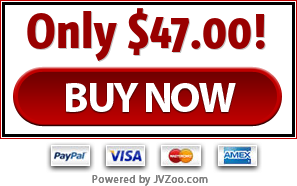 Plus if you'll sign up now, you'll get these bonuses:
Downloadable videos of every one of the 9 Kindle Expert interviews so you can listen wherever and whenever you want!
Attendee Handout with speaker topics and notes section allowing you to keep the important Kindle marketing secrets easily accessible  so you can continue to benefit from them over and over again.
Bonus Video – Video Formatting your eBook Without Going Crazy (or, How to Fake Being a Geek in 4 Easy Steps)
The PDF containing each Kindle Expert's  best strategy for success.
Who are our Kindle Experts?
But Most Importantly What Will They Share With You!
Amy Harrop and Deborah Drum – They love to teach others about their experiences with book publishing and promotion.
Learn all about "Book Reviews' did you know that one simple tweak can catapult your book sales?  Reviews help you to be a more successful publisher, faster and easier.
In Amy and Deb's session they will share with you how to get the most effective reviews for your books that will increase your exposure, your fan base, and most important your book sales.
Brian G. Johnson – Has been an internet and affiliate marketer since 1999. In 2003, he quit his sucky day job as a professional chef.
He will share the results he has gotten over the last few months by leveraging his Kindle Ritual system, this is something that he is actively doing and coaching others to do successfully, as well.
Learn how simply leveraging his Ritual book promotion system will bring you results based on simple tactic and strategies that anyone can implement, even if you are limited on time and have a shoestring budget.

Learn how to self-publish and market your Ebooks, quickly, and easily. Along with driving targeted buyers straight towards your book every day and creating red-hot, profitable and in-demand Ebooks from scratch.
D'vorah Lansky, M.Ed. – Who has been marketing online and mentoring leaders since 1994. She is the author of several Amazon bestselling books including: 21 Ways to Launch a Successful Virtual Book Tour and Book Marketing Made Easy: Simple Strategies for Selling Your Nonfiction Book Online.
You will enjoy 6 strategies for taking your book on tour around the globe without leaving your home. So if you'd like to expand your reach, these strategies will allow you to row your audience, our credibility, and business relationships.
Do you want to be a sought after speaker, sell more books and products, get endorsed by leaders in your field and become a best selling author? Then implementing these 6 strategies will be of great value to you.
Kristen Eckstein – The Ultimate Book Coach, is a sought-after independent publishing expert, two time best-selling author and award-winning international speaker.
Have you defined the goals of your book? In addition to this you will need to match a publishing option to your books goals. Yes your book has goals!
Kristen will help guide you in her session, and give you the exact steps to get your book into print and Kindle.
Shawn Hansen – In 2010, she left a 10-year career as a college English professor to pursue her dream of writing and marketing full-time, and she's never been happier!
Wouldn't you love it if you could just snap your fingers and say goodbye to your graphic worries? Shawn is going to show you how important the creation of your book cover is when it comes to self publishing and enjoying passive income from Kindle books sales.
You will learn how to stand out and not look like all the other author's who have chosen to use template book covers for their books, looking like they went to the one stop shop for book cover creation.
Teresa Miller – A writer and a book lover for life, is devoted to helping authors and entrepreneurs with their creative and self-publishing endeavors. She believes that anyone who has a desire to write and publish their books and stories should be able to do just that.
In her session she is going to show you how to lift your paperback books out of the Print-on-Demand Gutter and share with you, what you should know about self publishing with CreateSpace.  So your books will stand out and shine, unlike other books that have been hastily published, poorly designed, versions of a bad Ebook.
Boost Your Royalty Income by Adding CreateSpace to the Mix. Some points: Why you should use CreateSpace, Parts of your physical book, formatting best practices, getting the most of Word, cover options, which ISBN is right for you.
Tom Corson-Knowles – is a serial entrepreuner, blogger and international bestselling author. He started his first business at age 13, manufacturing SADlamps out of his father's garage.
In this session you will find how Tom helps set Authors Free when it comes to all aspects of publishing.
Learn secrets to improving your writing productivity and quality using cutting-edge writing strategies. Along with sharing book marketing and self-publishing so you can reap the benefits of becoming a bestselling self published author like him .
Tom believes Kindle Publishing should be fun, profitabale and very, very, easy!
Jane Tabachnick – Is a digital PR expert and product creator.  She helps entrepreneurs package their expertise into information products, books and events, and help them promote them using Digital Publicity. She is passionate about creating DIY tools for entrepreneurs and marketers.
Learn how to be a media darling, get more media coverage and have journalists seeking you out.
How to easily create the media assets that journalists expect  every author to have.
Don't Miss Out on the rest of our
Amazing Kindle Experts
Click The Buy Button Now!